Custom Piano Services for Three Generations Now
Specializing in the Restoration of Steinway & Sons Grand and Upright Pianos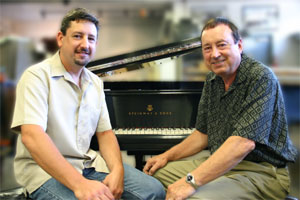 Precision Piano Services was officially established in 1989 by Franco Skilan (left), a third generation Registered Piano Technician (RPT) of the Piano Technicians Guild. Together with his father, Giovanni Skilan (right), they have a combined experience of over 75 years in piano rebuilding and piano restoration.
With a state-of-the-art facility located in North Hollywood, CA, they successfully repair and restore many of the finest grand pianos produced, most of which are built by the world's most well known piano manufacturer, Steinway and Sons. The Skilan's have worked on thousands of Steinway and Sons Grand and Upright pianos, as well as hundreds of others by various fine piano makers. They have successfully transformed many otherwise useless and worn out instruments into concert-level, "as-new" pianos.
Meet the Precision Piano Services Family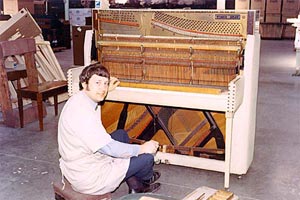 Giovanni Skilan
Giovanni was born in Trieste, Italy in 1934. His ancestors originally came from Czechoslovakia and settled in Trieste in the 1890's. His great-grandfather was a musician and inventor, with interests in early photography, but especially in musical instruments. His experiments even included the construction of an early design style piano. Learn more about Giovanni...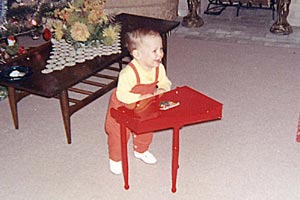 Franco Skilan
Born in 1966, Franco "cut his teeth" so to speak, in the piano business. Legend has it that as a baby, his pacifier was made of old ivory keytops! Needless to say, his interests in piano restoration started at a VERY young age. His earliest memories of actually working on pianos were as an 8 year old, cleaning and dusting out grand piano actions in preparation for his father, Giovanni, to begin repairs. By the age of 12, Franco was already polishing keytops, leveling keysets and rebushing keys. His course in life was established at this point. "I want to be a piano technician!" Learn more about Franco...
---
For the 2008 National Piano Technicians Guild Convention,
Franco was asked to teach as well as display a restored 1876 vintage
Steinway and Sons Style 3 concert grand piano into the Rebuilder's Gallery.

---
Please be sure to review our

piano service

customer testimonials to see some of the individuals and
organizations for whom we have provided fine piano services, repair, and restoration.

---

RUN TIME: 25 minutes, 21 seconds
Huell Howser, 1945-2013 — It is with sadness that we update this site with the passing of Huell Howser in 2013 at only 67 years old. We were honored to have met Mr. Howser and retain this video here as not only a celebration of having been interviewed by him, but a tribute to his memory.